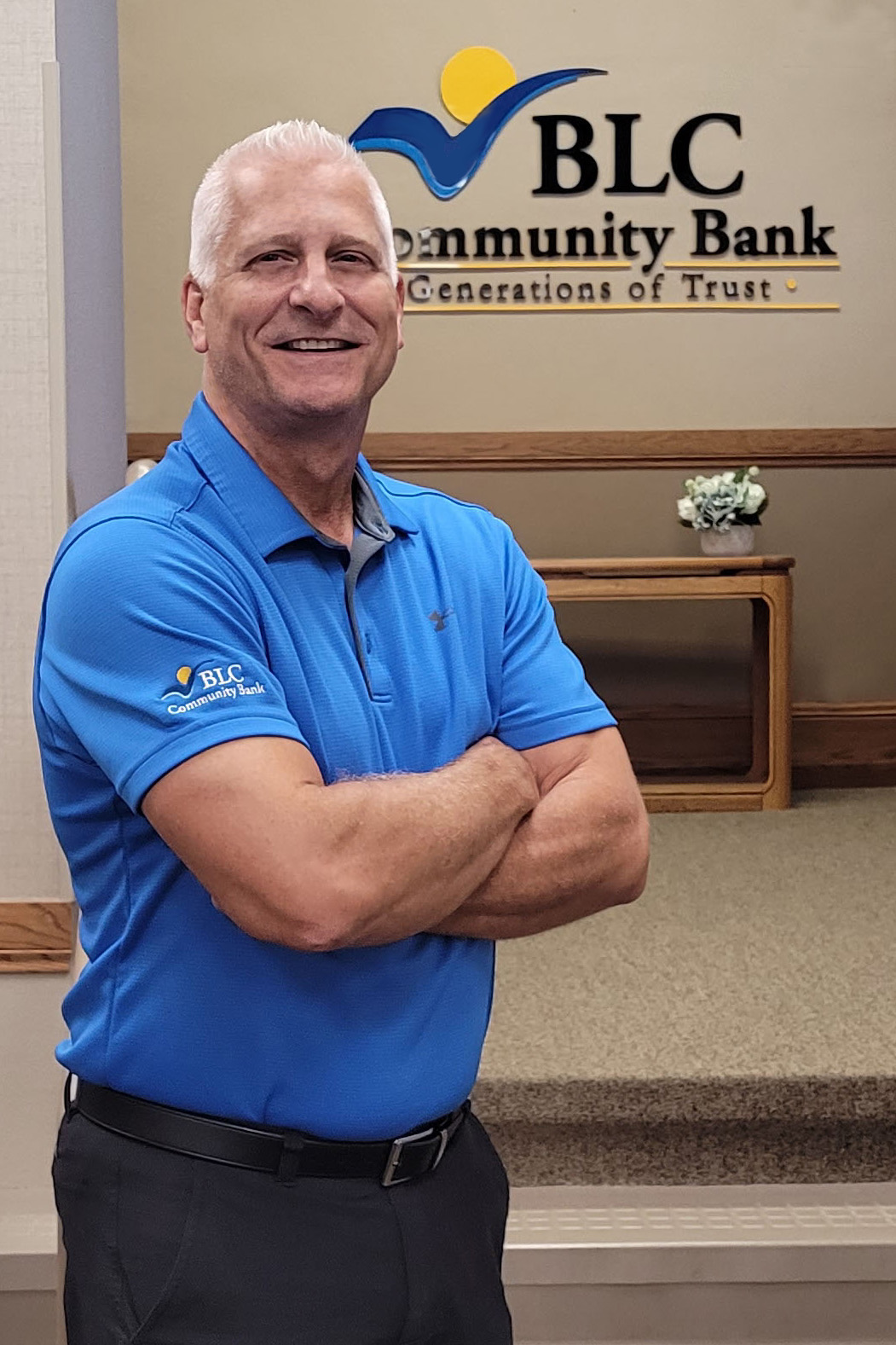 BLC Community Bank is excited to announce Dennis Hietpas has joined our team as Vice President – Commercial Lending.
In July, Dennis Hietpas joined the BLC Community Bank team, bringing his more than 30 years of knowledge to the role. In his previous banking and financial services experience, he worked closely with business owners, high net worth individuals and families on all aspects of their banking and financial needs, including complex custom lending solutions. Prior to commercial lending he served in various capacities including Branch Manager, Retail Banking Officer, Mortgage Loan Officer and Private Banker.

"I'm very grateful to have Dennis on our team," says Adam Lange, Senior Vice President – Chief Lending Officer. "Not only does he bring of wealth of banking knowledge to the organization, he is also a very high character individual that will do a great job representing BLC in the community."

Dennis' strong background allows him to get to the root of your financing needs and develop a loan package that meets them. His specialties include Owner-Occupied and Investor-Owned Commercial Real Estate, Equipment Financing, and Working Capital Lines of Credit. The greatest reward for Dennis is when the client looks to him, and BLC Community Bank, as a resource and an integral partner in their overall success.

"After being in 'The Big Bank' environment for over three decades, joining BLC Community Bank is like coming home," says Hietpas. "From the leadership and knowledge of the Board, to the experience and energy of the team, to the quality and depth of the customers, I'm honored and blessed to become part of this great organization. It's great to be home!"

Hietpas holds a Bachelor's degree in Business Administration from the University of Wisconsin-Oshkosh. He has been with several charitable organizations and currently serves as a Trout Museum Board Member and, along with his wife Mel, is actively involved with Outagamie Foster Care. Previous organizations include: St. John School Board Member; FIXC Consumer Credit Counseling Board Member and Treasurer; Appleton Downtown Rotary Board Member; and youth athletics coach with LC Hoops Club and LC Diamond Club.
BLC's strong roots in the community and mission of building strong relationships made Dennis the perfect fit for the position. We feel incredibly lucky and honored to welcome him aboard.